Riviera Strings
We have over 30 years of experience playing weddings, receptions, corporate events, and parties. All our members perform in local symphonies. We have thousands of hours of music, classical, light classical, pops, contemporary, holiday, anything you can imagine.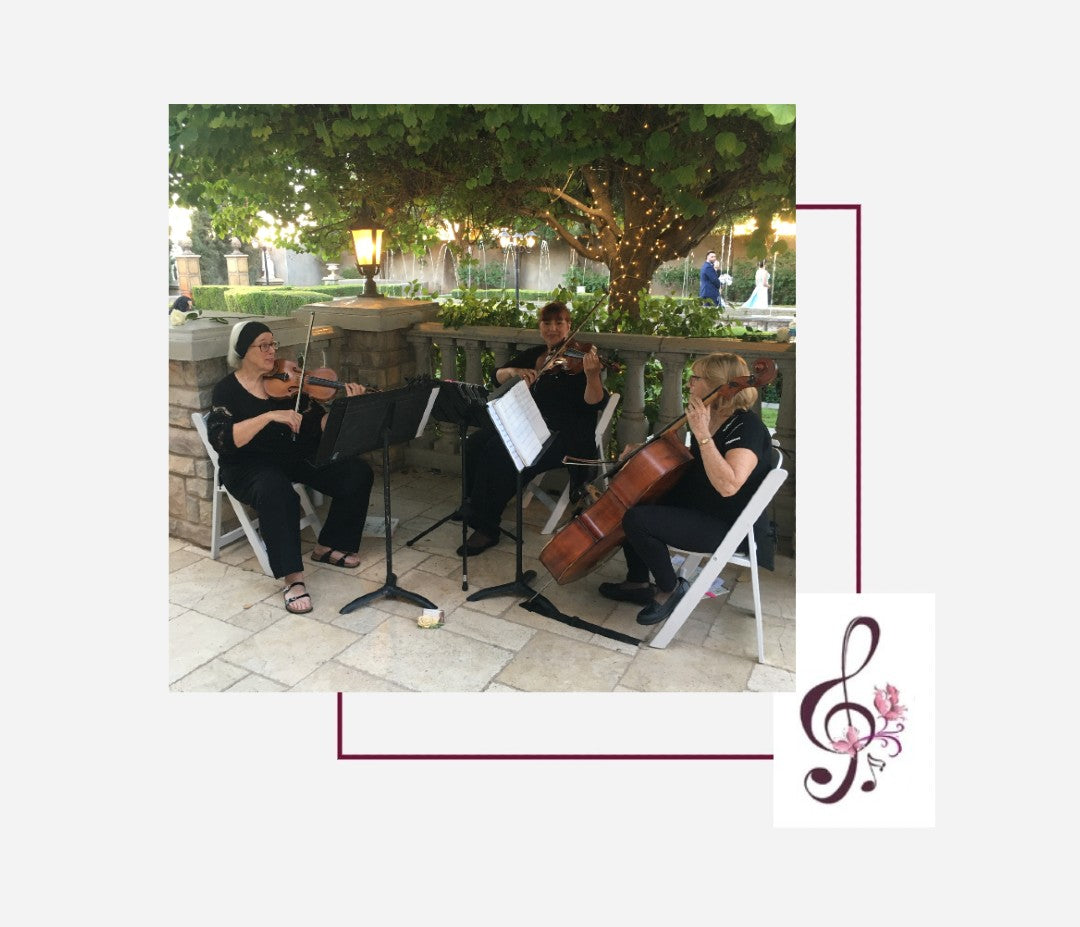 The Perfect Ensemble
We offer quartets, trios, and duets, we have ensembles to fit every person's style and budget. If we don't have the song of your choice, we will find an arrangement of it.
Our Offerings
Please Contact Us If You Have Questions
Insurance: We do not normally carry liability inusrance, but we will be able to apply for 24-hour coverage up to 1,000,000 for a $150 fee.